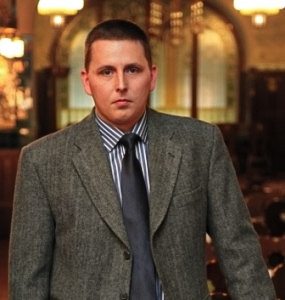 Petr Pojman holds PhD from the International Area Studies at Faculty of Social Sciences, Charles University, Prague. He spent fellowships in Russia, United Kingdom and Belarus. His research focused on the issue of security and organized crime and human trafficking in EU and former USSR.
Since 2010 Petr Pojman is a consultant to commercial, non-governmental, governmental and law-enforcement agencies in EU. In CR was involved also in watchdog activities of Transparency International.
P. Pojman is in Executive Board and founding member of the Czech Society of Criminology a member of St. Petersburg Center of Deviantology. In 2012, he conducted research on the Russian-speaking organized crime groups, for the Institute of Criminology and Social Prevention (Ministry of Justice, CR). He is regularly giving lectures for different institutions in Russia, Ukraine and Czech Republic and has taken part in a number of international criminological and security projects.
Since 2014, Petr Pojman implemented a number of research and security projects funded by the Czech Ministry of Foreign Affairs, Ministry of the Interior and Visegrad Fund.
On the field of human trafficking issue and election observation he also works with the OSCE. He has observing experience from Belarus, Ukraine, Azerbaijan and with EU election mission also from Sierra Leone.
In 2001-2002 Petr Pojman was serving his Basic military service as a Gunner in Self-propelled Gun Howitzer. He was also Involvement in security measures at Prague Airport after September 11.  2017- 2020 he served in the Czech Army Active Reserve task force as a Mortar Crew Commander.
Extract from the Trade Register: IČO: 69889619
– Advisory and consulting activities, elaboration of expert studies and assessments
– Translation and interpreting services